Women Psychoanalysts in Belgium

Andrée Bauduin (1937-2011)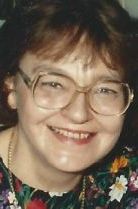 The Belgian psychiatrist and psychoanalyst Andrée Bauduin studied medicine at the University of Liège, graduated in 1961 and specialised in child psychiatry. In the 1960s she founded the first department of child psychiatry at the University of Liège, where she was director of studies in the following years. She was a member and president of the Société Belge de Psychiatrie de l'enfant.
After the presentation of her paper on symbolization in 1977, she became a member of the Société Belge de Psychanalyse. Working in Liège and Paris, she was also a member of the Société Psychanalytique de Paris and from 1997 to 2004 vice-director of the Revue francaise de psychanalyse.
Andrée Bauduin was particularly interested in the relationship between psychoanalysis and literature and often referred to literary works. In her study Psychanalyse de l'imposture, for instance, she analysed, among others, the work of Romain Gary / Émile Ajar (Gary's pseudonym). Bauduin defined the imposter as someone who pretends to be someone they are not. She underlined the relationship between imposture and perversion, but noted that the falsification of identity cannot be reduced to this. According to her, the imposture is characterized by a fundamental paradox: it is the fraudulent borrowed identity that provides the subject with his sense of personal identity.
Another focus of Doubuin's research was the concept of the preconscious, the subject of her paper Du préconscient, which she presented at the 46th Congress for French-speaking psychoanalysts in Liège in 1986. She regarded the preconscious as the result of the work of repression: it is that part of the ego where repression and the return of the repressed operate.
Andrée Bauduin won the 1995 Maurice Bouvet Prize for her essays L'aliénation érotique de la fille à sa mère (1994) and Le feminin comme transaction entre l'objet partiel et l'objet total (1993).
SELECTED WORKS
Espace d'illusion et statut de l'objet chez l'enfant prépsychotique. Psychiatrie de l'enfant 18 (1), 1975, 147-190
Quelques considérations sur les conditions d'émergence de la symbolisation (1977). Rev Belg Psychanal 1, 1982, 3-10
Du préconscient. RFP 51 (2), 1987, 449-538
Le féminin comme transaction entre l'objet partiel et l'objet total. RFP 5, 1993, 1709-1714
L'aliénation érotique de la fille à sa mère. RFP 58 (1), 1994, 17-32
Serge Viderman. Paris 1999
Variations sur le thème d'être mangé. RFP 65 (5), 2001, 1521-1536
"Maman" de Michel Schneider. RFP 65 (2), 2001, 607-614 + Cairn.info
Imposter. In International Dictionary of Psychoanalysis. Ed. by A. de Mijolla. Detroit et al. 2005, 5, 803
Preconscious, the. In International Dictionary of Psychoanalysis. Ed. by A. de Mijolla. Detroit et al. 2005, 1300-1301
Psychanalyse de l'imposture. Paris 2007
(and Françoise Coblence) (eds) Marcel Proust, visiteur des psychanalystes. RFP 63 (2), 1999, 388-728; Paris 2003
(and Denise Bouchet-Kervella) Perversion sexuelle et processus analytique. Filigrane 12 (1), 2003, 20-38 + pdf


REFERENCES
Bouchet-Kervella, Denise: Psychanalyse de l'imposture d' Andrée Bauduin. RFP 72 (1), 2008, 217-225 + Cairn.info (2020-11-16) [Psychoanalysis of Imposture by Andrée Bauduin. IJP 90 (1), 2009, 177-184]
Chaumont, Marie-Pierre: Hommage à Andrée Bauduin. Société Belge de Psychanalyse (2020-11-16)
Matot Jean-Paul: Hommage à Andrée Bauduin. Rev Belg Psychanal 58, 2011, 7-11
Ody, Michel: Modernité du préconscient. Libres cahiers pour la psychanalyse Nr. 18, 2008, 57-74 + Cairn.info (2020-11-16)


PHOTO: Société Belge de Psychanalyse (2020-11-16)



Jacqueline Harpman (1929-2012)
The Belgian writer and psychoanalyst Jacqueline Harpman was born in Etterbeek (Brussels), the youngest daughter of Andries Harpman, a Jewish-Belgian businessman of Dutch origin, and Jeanne Honorez, a Belgian sales assistant. When Germany invaded Belgium in 1940, the family fled via Paris to Morocco and settled in Casablanca.
Back in Brussels in 1945, Jacqueline Harpman finished high school and began to study medicine at the Université Libre de Bruxelles (ULB) in 1947. After contracting tuberculosis in 1950, she had to interrupt her studies and spent 21 months in the university sanatorium in Eupen. After that she continued her doctorate, but did not complete it for various reasons.
In 1953 she married the Flemish film director Émile Degelin (1926-2017) and turned to writing novels over the following years. They divorced in 1962. A year later she married the Belgian architect and poet Pierre Puttemans (1933-2013), with whom she had two daughters, Marianne (*1963) and Toinon (*1965).
In 1967 Jacqueline Harpman decided to study psychology at the ULB and graduated in 1970 with a thesis on the predictive validity of the Rorschach test. From 1969 to 1976 she worked as a psychotherapist at the Fond'Roy psychiatric hospital in Uccle (Brussels). At the same time she undertook training analysis from 1971 to 1977 and became an associate member of the Société belge de psychanalyse (SBP). After presenting her paper "Le retour impossible", she was accepted as a full member of the SBP in 1987. Harpman was a proponent of the Kleinian school. She withdrew from the SBP in 2011.
The central theme of her life was the relationship between literature and psychoanalysis. In 1993 she gave a series of lectures on this subject at the Chaire de poétique of the Université catholique de Louvain. These lectures, along with other articles, have been published in the Revue belge de psychanalyse No. 51, 2011, an issue devoted to Jacqueline Harpman, and in Écriture et psychanalyse (2011). A focus of her psychoanalytic reading was Marcel Proust's Recherche du temps perdu.
Jacqueline Harpman is internationally known as the author of several award-winning novels. In 2006 she received the Grand Prix de Littérature de la Société des Gens de Lettres for her lifework. (Top of the article)
SELECTED WORKS (Novels see Wikipedia)
Pronostic à l'aveugle sur des Rorschach de malades psychiatriques, avec comparaisons des tests en fonction de l'évolution des malades. Lic. Phil. ULB 1970
De la mise en psychodrame acte au "comme si" ou le jeu du psychodrame. Rev Belg Psychanal 4, 1984, 73-92
L'objet partiel, l'objet anatomique, la fonction. Rev Belg Psychanal 10, 1987, 75-96
Relire Sophocle. Rev Belg Psychanal 16, 1990, 57-91
La plage d'Ostende. Mesnil-sur-l'Estrée 1991
A propos de la pulsion épistémophilique. Rev Belg Psychanal 20, 1992, 39-53
L'organisation narcissique, comme fantasme de survie. Rev Belg Psychanal 21, 1992, 13-25
Du premier chapitre de la "Recherche" considéré comme une séance. RFP 63 (2), 1999, 457-472
De Dan Brown à Marcel Proust. Une promenade insolite. Rev Belg Psychanal 59, 2011, 33-39
"Thérèse Desqueyroux, c'est moi". Tentative de réflexion sur les rapports du romancier et de son personnage. Rev Belg Psychanal 59, 2011, 57-71
Une hypothèse psychanalytique sur la création littéraire. Rev Belg Psychanal 59, 2011, 87-99
Écriture et psychanalyse. Wavre 2011


REFERENCES
Andriane, René: Interview critique de Jacqueline Harpman. Textyles. Revue des lettres belges de langue française 9, 1992, 259-272
Paque, Jeannine: Jacqueline Harpman. Dieu, Freud et moi: Les plaisirs de l'écriture. Avin, Hannut 2003
Paque, Jeanne: Les héros de roman ne meurent jamais. Review of Jacqueline Harpman: Ce que Dominique n'a pas su. Le Carnet et les Instants Nr. 150, 2008 + Club de lecture
Wikipedia: französisch; deutsch
Wikipedia: Pierre Puttemans


PHOTO: Wikipedia



Thérèse Jacobs van Merlen (1919-2018)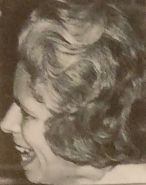 Thérèse Jacobs van Merlen, psychoanalyst and physician, was born in Antwerp as the daughter of Louis Jacobs van Merlen and Marie-Henriette née Havenith. She graduated at the Université catholique de Louvain (UCL) and specialized in psychiatry. During the Second World War, she was a member of the Nationale Koninklijke Beweging and worked in a hospital of the Belgian resistance group in Antwerp.
After the end of the war, she underwent psychoanalytic training in France at the Société Psychanalytique de Paris (SPP). Her training analyst was André Berge, her supervisors were Sacha Nacht, Serge Lebovici and René Diatkine. In 1953 she returned to Belgium and joined the Association des Psychanalystes de Belgique (APB). After the death of its founders, Fernand Lechat (1959) and Maurice Dugautiez (1960), the APB was renamed to Société Belge de Psychanalyse in 1960. Thérèse Jacobs was its president from 1960 to 1962 and played an important role in the Belgian society until the 1980s. At her suggestion, a training committee was established in 1957, which was chaired by her for many years. Under her direction the training standards were raised, for example, the candidates were demanded to undergo a therapeutic analysis prior to the training analysis. She was also a member of the SPP.
In 1966 Thérèse Jacobs van Merlen married the chemist Francis van Hecke (1920-2020). She practised as a neuropsychiatrist in Woluwe-Saint-Pierre (Brussels). She died shortly before her 100th birthday in Brussels.
L'enfant confronté à la différence des sexes. Bruxelles 1964
Naissance et développement de la relation psycho-affective. In R. Hostie et al.: L'épanouissement affectif de la femme. Approches psychosociologiques de l'affectivité dans les différentes situations de vie de la femme. Paris; Brügge 1968 [Das seelische Erwachen und Reifen der Frau. Eine psychosoziologische Untersuchung unter besonderer Berücksichtigung der Situation der Ordensfrau. Kevelaer 1970]
(with André Alsteens et al.) Description de la relation pastorale individuelle. In L. Beirnaert et al.: La relation pastorale. Paris 1968, 67-84


REFERENCES
Alsteens, André: Belgique. In Dictionnaire international de la psychanalyse (2002). Ed. by A. de Mijolla. Paris 2005, 197-199 [International Dictionary of Psychoanalysis. Detroit u. a. 2005, 156-158]
Cromphout, Didier: Les sentiers de la psychanalyse en Belgique. Psychanalytische Perspektieven, Nr. 36, 1999 + psynapse.be (2012-12-14)
Frisch, Serge: Et si Freud s'ètait arrêté à Bruxelles. Bulletin de la Fédération Européenne de Psychanalyse Nr. 63, 2009, 15-24
GeneaNet (2015-10-02)
MyHeritage (2015-06-15)
Obituary Thérèse Jacobs van Merlen. Le Soir, 9 Décembre 2018 (2019-04-26)
Société Belge de Psychanalyse: Hommage à Thérèse Jacobs van Merlen (2019-04-26)
Wikipedia (2018-10-09)


PHOTO: Société Belge de Psychanalyse (2020-11-23)

Camille Lechat née Ledoux (1899-1985)
Camille Lechat-Ledoux, born in Ixelles/Elsene, was one of the pioneers of psychoanalysis in Belgium. She was a teacher by profession when in 1926 she married Fernand Lechat (1895-1959), an insurance agent and later a Rorschach specialist. In the 1920s Fernand and Camille Lechat, along with the electrician Maurice Dugautiez, founded in Brussels the Cercle d'études psychiques, where they practised spiritualism, hypnosis and psychoanalysis. In 1936 they travelled to Paris to begin undergoing supervised analyses under the control of John Leuba and Marie Bonaparte. Camille Lechat also received her training as a child analyst in France. They all three underwent training analysis with Ernst Paul Hoffmann, a Viennese psychoanalyst emigrated to Belgium in 1938, and became members of the Société Psychanalytique de Paris in 1939.
When Belgium was occupied by the Germans in 1940, Dugautiez and the couple Lechat continued to practise psychoanalysis privately. After the end of the war, on December 24, 1946, they founded the Association des Psychanalystes de Belgique (APB). It was the first psychoanalytic association in Belgium, with Dugautiez and the Lechats as its only training analysts during the following years. After the death of her husband, Camille Lechat temporarily took over the presidency of the APB until the founding of the Société Belge de Psychanalyse (S.B.P.) or Belgische Vereniging voor Psychoanalyse in 1960. She was vice-president of the Society in the 1960s and went on participating in the activities of the S.B.P. until the end of her life.
SELECTED LECTURES
Les mots inducteurs de Jung. Association des Psychanalystes de Belgique, 21 January 1949


REFERENCES
Alsteens, André: Belgique. In Dictionnaire international de la psychanalyse (2002). Ed. by A. de Mijolla. Paris 2005, 197-199 [International Dictionary of Psychoanalysis. Detroit u. a. 2005, 156-158]
Bull Int Psycho-Anal Assn 45, 1964, 665
Coddens, Michel: La Belgique et la psychanalyse. Un rendez-vous manqué? Le Bulletin Freudien Nr. 51-52, 2008, 17-51 (2015-06-18)
Cromphout, Didier: Les sentiers de la psychanalyse en Belgique. Psychoanalytische Perspektieven Nr. 36, 1999, 9-24 + psynapse.be (2011-08-25)
Haber, Maurice: Belgium. In P. Kutter (Ed.): Psychoanalysis International, Vol. 1: Europe. Stuttgart-Bad Cannstatt 1992, 25-33
Heenen-Wolff, Susanne: Psychoanalyse und Besatzungsregime in Belgien. In M. G. Ash (Hg.): Psychoanalyse in totalitären und autoritären Regimen. Frankfurt/M. 2010, 166-175
Luminet, Daniel: Lechat, Fernand. In Dictionnaire international de la psychanalyse (2002). Ed. by A. de Mijolla. Paris 2005, 967 [International Dictionary of Psychoanalysis. Detroit u. a. 2005, 956-957]
Roudinesco, Elisabeth, and Michel Plon: Wörterbuch der Psychoanalyse. Wien, New York 2004
Société Belge de Psychanalyse (2020-11-05)